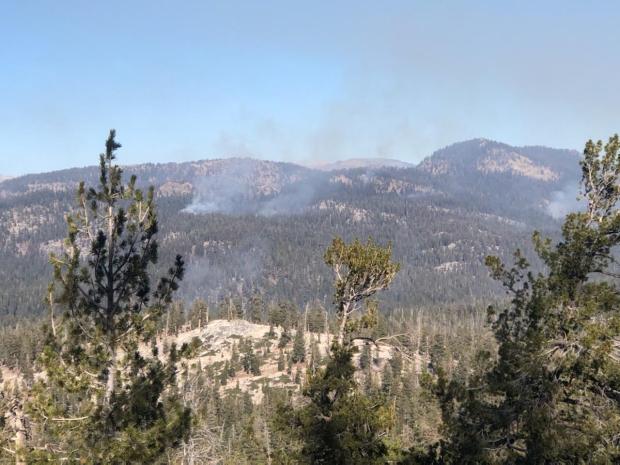 Air Quality Web Page
Wolf Fire Web Map
National Air Quality Fire Web Page
11.12.2020: Yosemite National Park is experiencing winter weather conditions.  Tioga Road and Glacier Point Road are currently closed.  For road conditions, call 209-372-0200, press 1, then 1.

10.20.2020: Multiple trail closures are in effect.  Please refer to "Fire Safety Closure Version 6"  in the "Maps" tab.

Closed trails include:
-Trails from White Wolf to Harden Lake, Lukens Lake, Ten Lakes, Grant Lake, and the Pate Valley Trail
-Trail from Lukens Lake to Yosemite Creek Campground
-Yosemite Creek Campground trails from Tioga Road to the north rim of Yosemite Valley
-The trail from Tioga Road to Ten Lakes Pass and Grant Lakes.
Trail closure signs will be placed at trailheads and intersections. For Wilderness permit questions, call Wilderness public information line at 209-372-0826.

The Wolf Fire was ignited by lightning on August 11. It is located within Wilderness 1 mile north of White Wolf Campground and 2 miles west of Lukens Lake Trail on the north side of Tioga Road at 9,000 feet in elevation.
 
Lightning caused wildfires are a natural part of the Yosemite National Park Wilderness.
Minimal smoke may be visible from Tioga Road, Glacier Point, and high-country vistas.  Park Managers are working with local Air Quality Districts and will be monitoring smoke impacts to the park and local communities.
Basic Information
Incident Type:
Wildfire
Cause:
Lightning
Date of Origin:
Tuesday August 11th, 2020 approx. 12:00 AM
Location:
The Wolf fire is located in Wilderness on the north side of Tioga Road, north of White Wolf campground and west of Lukens Lake trail at 9,000 feet in elevation.

Coordinates:
37.881, -119.643
Size (Acres):
2,057
Containment:
100%
Fuels Involved:
Timber Litter, Dead and Down
Significant Events:
Fire behavior is minimal. Fire is smoldering near Morrison Creek. Light smoke is rising to tree height and dispersing.
Planned Outlook
Planned Actions:
The strategy for this fire is a confine and contain suppression strategy.

Firefighters are continuing to monitor and assess the fire.
Weather Synopsis
Weather Concerns:
Winter conditions and precipitation may reduce fire activity. Smoke may be visible from high country vistas, including Tioga Road.
Incident Contact
Incident Contact
Yosemite Fire Information
Email: yose_fire_info@nps.gov
Phone: 209-375-9517
Hours: M-F 9 am to 5 pm.
Fire Unit Information
Yosemite National Park
National Park Service
P.O. Box 577
Yosemite National Park, CA 95389