Incident Overview
Inciweb information was updated: 13 hours, 24 mins ago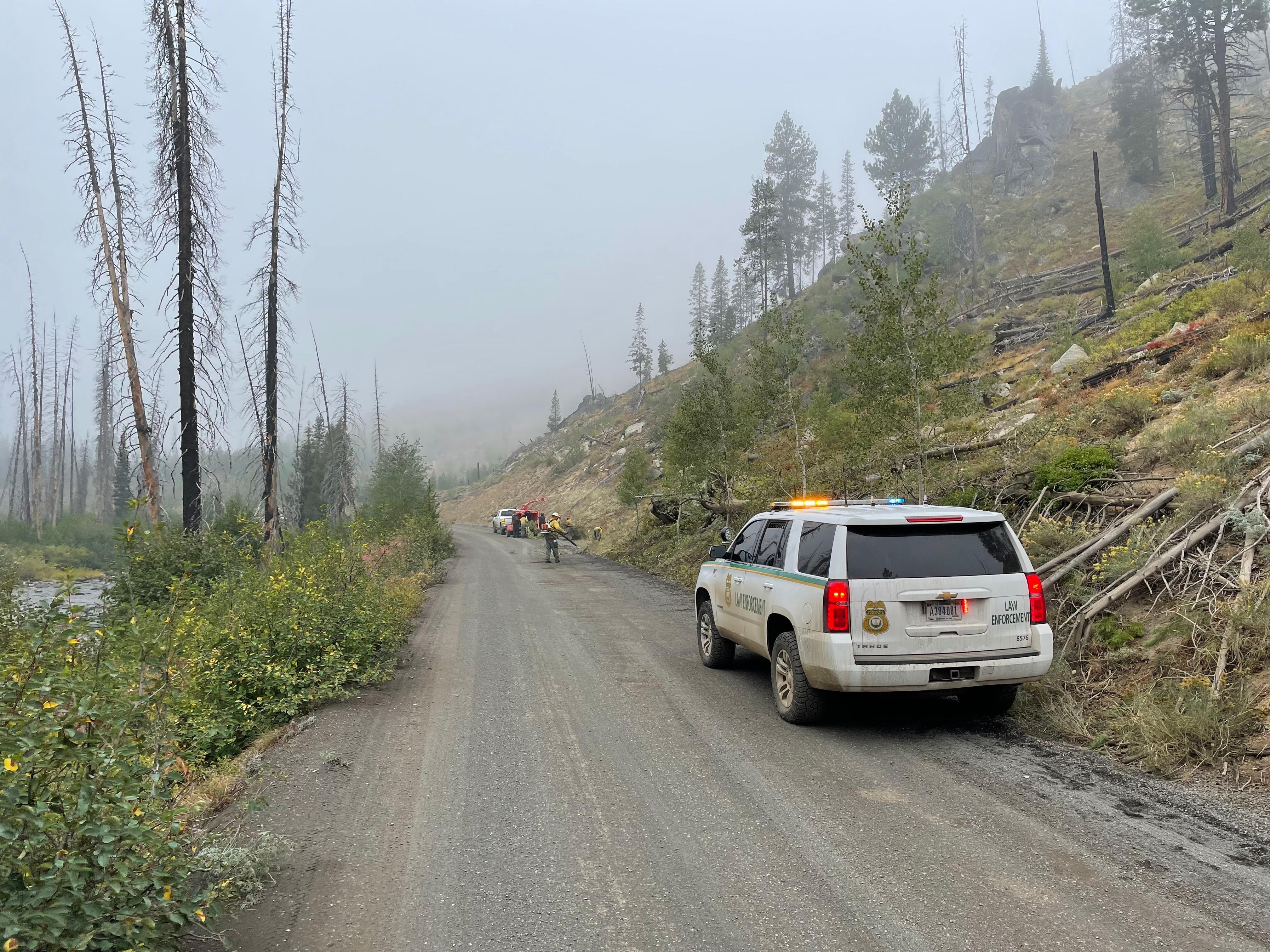 The fire has transitioned to a Type 4 local incident management organization.
A new closure for the fire was implemented on September 26. The majority of the area is open for public use except the Willow Creek and Jeanette Creek Trails, and the Crystal Mountain and Willow Creek Roads remain closed. The BLM terminated their closure order for the lower portion of the Marshall Mountain Mining District as well.

The trial and road closure order that is in effect as of September 26, can be viewed at this link: Tenmile Closure

The warm and dry weather from yesterday and today is expected to last through the rest of the week and is resulting in some additional tree torching - as it has no winds, it is not threatening to expand the fire perimeter rapidly.

These images are from 4p.m. on Monday, September 27 and show the fire burning north of Crystal Mountain and on a southeast facing slope of Flat Creek. Secesh Meadows is approximately 8.5 miles to the east of these burning areas.



As the fire continues to hold heat in some areas it is expected to occasionally torch trees and continue to smolder in the duff layer of the forest floor - firefighters remain engaged in monitoring areas of the fire that may need attention in securing the existing containment lines.
All vegetation removal and chipping operations have concluded. Crews will continue working on backhauling equipment and supplies. Hose lay will remain in place a until a true season ending event.
Weather is expected to be higher than normal in temperatures and below normal for precipitation throughout the week, reaching into the high 70's with relative humidity decreasing to single digits.