Incident Overview
Inciweb information was updated: 3 months ago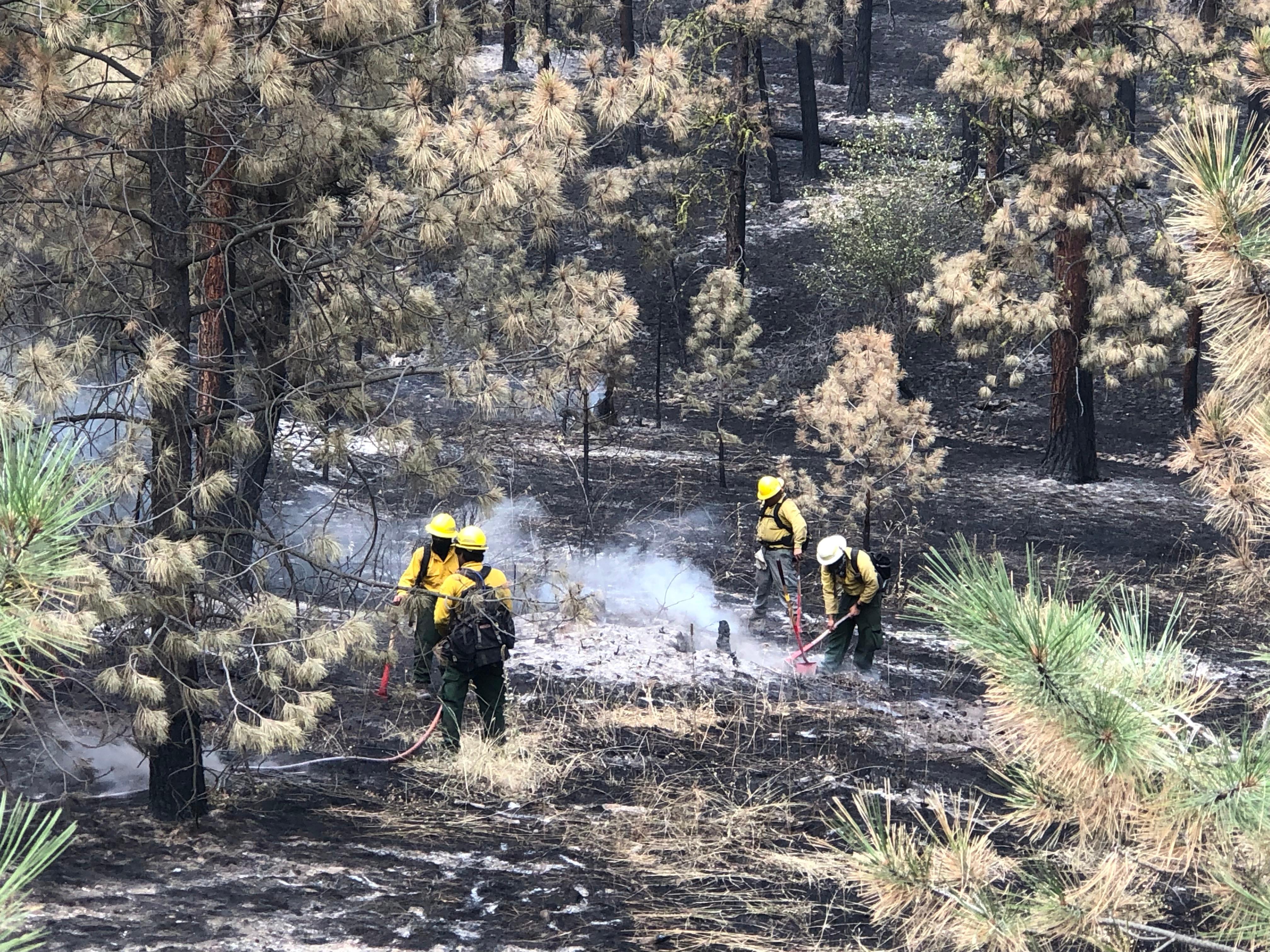 The Cow Canyon Fire was first reported on August 3rd at 2:45 p.m. approximately 1 mile NE of Wenas, WA. The fire is burning in grass, brush, and timber. Numerous ground and aviation resources responded in the initial attack phase. The fire exhibited a high rate of spread with moderate to high fire behavior due to a red flag warning and passage of a cold front bringing gusty, erratic winds. A Washington Department of Natural Resources Type 3 Incident Management Team assumed command of the fire on August 4th and transitioned to a Type 2 Incident Management Team (PNW 12, Dimke) due to the rapid spread and heightened complexity of the fire.

Several firefighters and aviation assets from multiple agencies and private entities worked together to aid in the full suppression effort. At the height of the incident, there were 460 personnel assigned to the fire including numerous handcrews, engines, dozers, water tenders, and aircraft.

Two primary residences, one cabin, and eleven out buildings were confirmed destroyed on August 3rd. Evacuation orders were reduced to a level 1 in all areas of the fire on Sunday, August 7th. The cause of the fire is still unknown.