Incident Overview
Inciweb information was updated: 5 days ago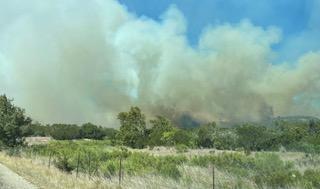 Redhorn Fire Update for August 12, 2022
Location: 7 air miles northeast of St. Ignatius, Montana in Tribal Mission Mountain Wilderness within the Grizzly Bear Management Zone.
Estimated Size: 515 acres
Containment: 0%
Personnel: 130
Incident Command: Local Type 3 organization, Art Trahan, Incident Commander, Richard Fisher (T)

Evacuations and Closures: There are no evacuations at this time. McDonald Lake is closed for recreation and the area south of McDonald Lake is closed to recreation due to grizzly bear habitat from July 15 to October 1 yearly.

No structures are threatened.

Current and Planned Activity: The equipment contingency line is complete above the canal. Hand crews will continue constructing a fuel break above the canal along the buffer zone. Aviation will be used where needed throughout the day.
Weather Outlook: Warm and Dry with light south to southwest winds. Afternoon thunderstorms with gusty outflow winds are forecasted.