Incident Overview
Inciweb information was updated: 3 days ago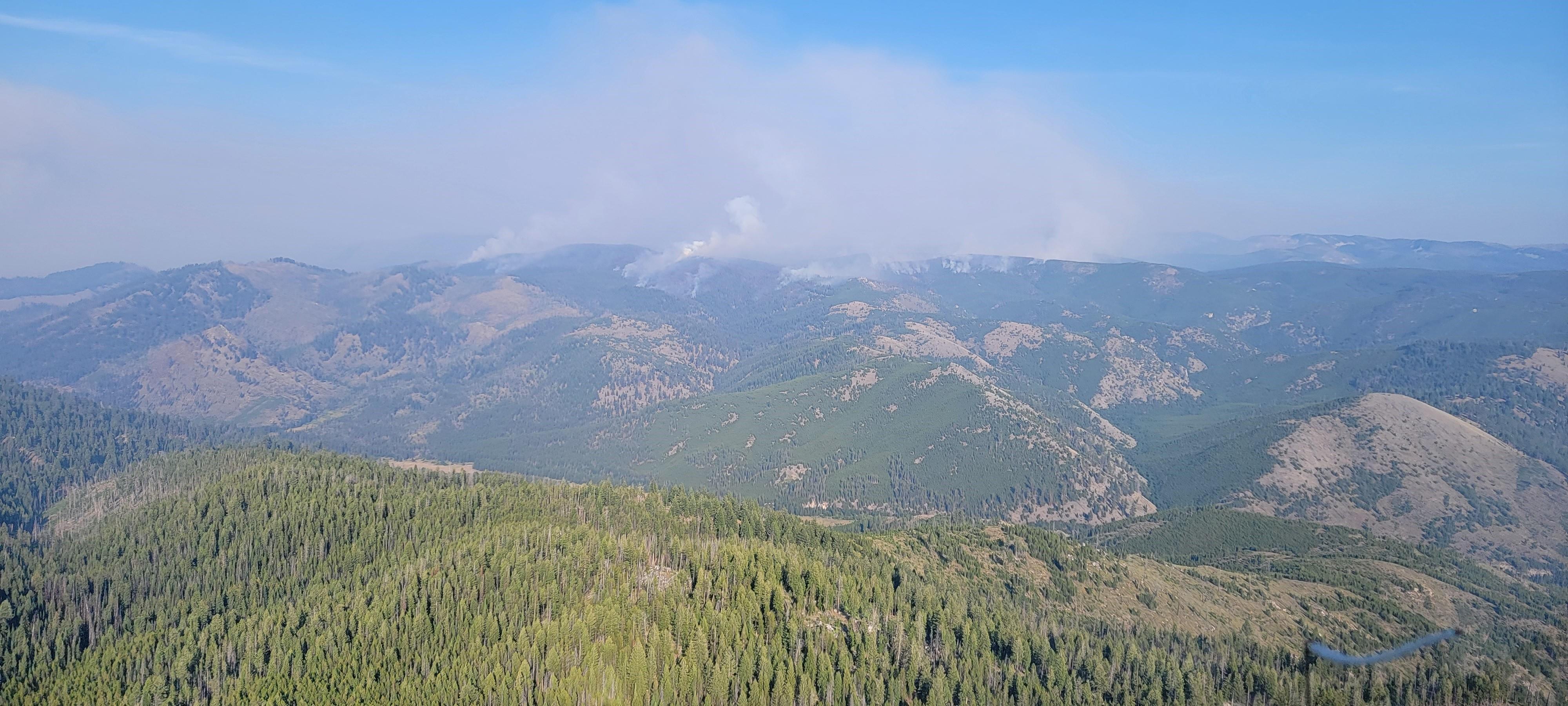 The DISMAL Fire is at 9,501 acres. Recent rain and high humidity levels have moderated fire behavior. Structure protection is ongoing at Root Ranch (1.25 miles west of the fire) and the Cold Meadows airstrip and Guard Station (0.3 miles southeast).

A closure was put in effect at 18:00 on September 7, 2022. The closure is now lifted, as of 00:01 on September 15, 2022. Backcountry users are responsible for knowing and preparing for the hazards involved with entering an active fire area, and should plan more than one travel route to escape approaching fire, if needed.
The Dismal Fire is being managed to allow for naturally occurring wildfire to accomplish its ecological role within the Frank Church-River of No Return Wilderness. Fire activity has decreased due to cooler temperatures, high humidity, and light precipitation over several days. This weather is forecast to continue through the weekend.

A point/zone protection strategy is being utilized for wildland fire response with values at risk being identified as structures at Root Ranch, Cold Meadows Airstrip, and Cold Meadows Guard Station. Under a point/zone protection strategy, fire managers assess the terrain, fuels, and current and forecasted weather to determine options to protect the identified values at risk from fire impacts. When pre-determined management action points (MAPs) are reached, tactics on the ground will be implemented including structure protection measures.

Fire managers are working in close coordination with property owners, stakeholders, and the public to advise of the current fire situation within the planning area.

During the second week of July 2022, lightning ignited fires in the Frank Church-River of No Return Wilderness on the Payette National Forest and the Dismal is one of these.