Incident Overview
Inciweb information was updated: 1 hour, 11 mins ago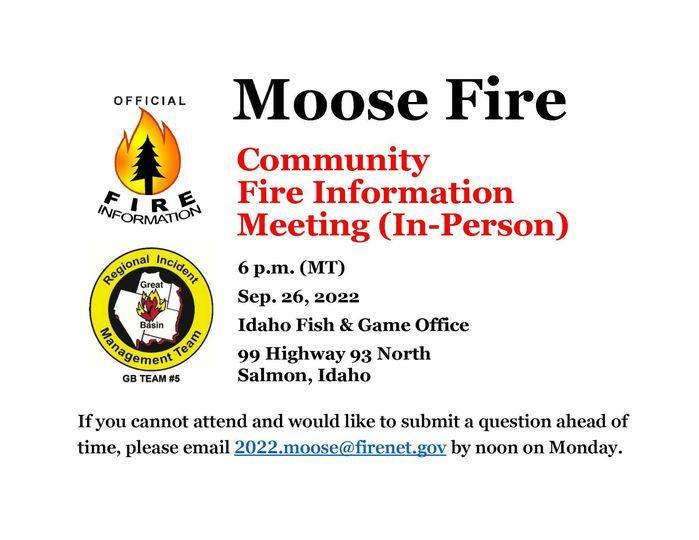 Moose Fire Community Fire Information Meeting (In-Person)
6 p.m. (MT)
September 29, 2022

Idaho Fish and Game Office
99 Highway 93 North
Salmon, Idaho

If you cannot attend and would like to submit a question ahead of time, please email 2022.moose@firenet.gov by noon on Thursday.

The Moose Fire started on the Salmon River bank near Little Moose Creek on Sunday, July 17th, 2022. The fire spread from the river bank from grass and shrubs at low elevations to mixed conifer forests at high elevations. Fire managers are working to:
- Protect private property and natural resources
- Provide public and responder safety
- Strengthen relationships with community and partners
Firefighters continue to mop up and patrol the Salmon River Road area. Across the fire, firefighters will address hot spots. Crews are also conducting suppression repair which includes actions to stabilize an area to pre-fire conditions.