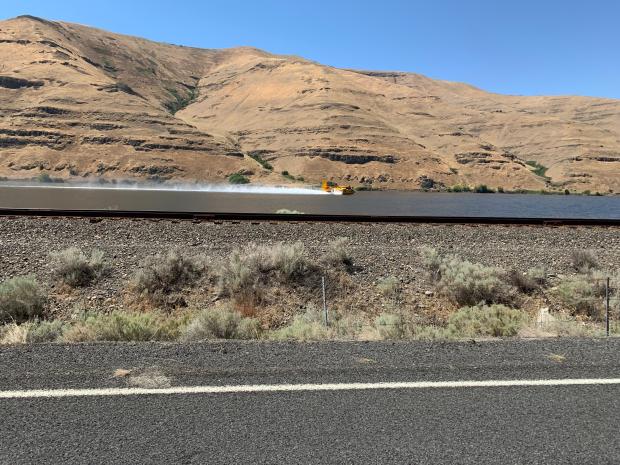 The Steptoe Canyon Fire started on July 22, 2021 at approximately 2:00 AM after a previous lightning storm passed through the area. 
Numerous firefighters from nearby fire departments were initially mobilized working through the Washington State Fire Marshal's Office.  Many aviation assets were deployed dropping retardant to protect the structures along Steptoe Canyon Road on the south side of the fire.
The fire contiuned to expand down drainage toward the Snake River and backing down the ridge toward Wawawai and Steptoe Canyon Roads.  Additional resources were called in including the SE Washington Interagency Incident Management Team (IMT) lead by Incident Commander Walter Escobar at 6:00 PM on July 22.