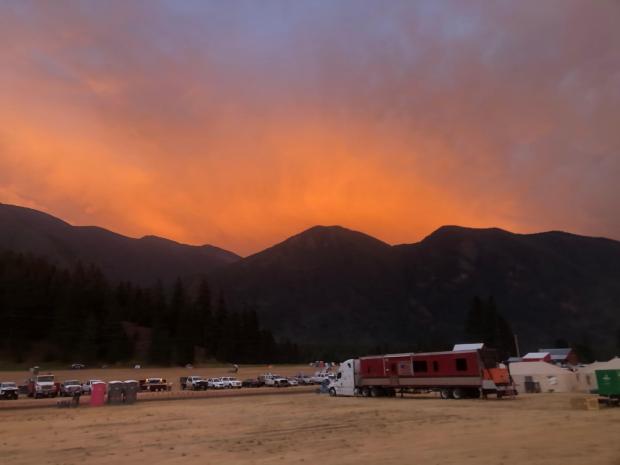 The South Yaak Fire was detected on July 13, 2021.  It is burning in timbered, steep terrain approximately 4 miles northwest of Troy, Montana. The fire was reported at approximately .25  acres on the south slope of Yaak Mountain. It quickly grew despite heavy initial attack efforts, including support from helicopters and airtankers.  On July 20, Great Basin Type 2 Incident Management Team #4 took command of the fire.  On July 23, it grew about 400 acres after a log rolled down the slope, scattering embers which quickly turned to flames that ran back up the hill.

The fire presents a challenge due to steep terrain, difficult access, and critically dry vegetation. It is likely to burn until significant moisture covers the fire area.

Team 4 is also managing the Burnt Peak Fire, https://inciweb.nwcg.gov/incident/7619/. Resources will be shared between the two fires. A fire camp is located adjacent to Highway 56, south of the junction with Highway 2. Please use caution traveling through the area, as heavy equipment will be entering and leaving the camp, especially in the mornings and evenings.