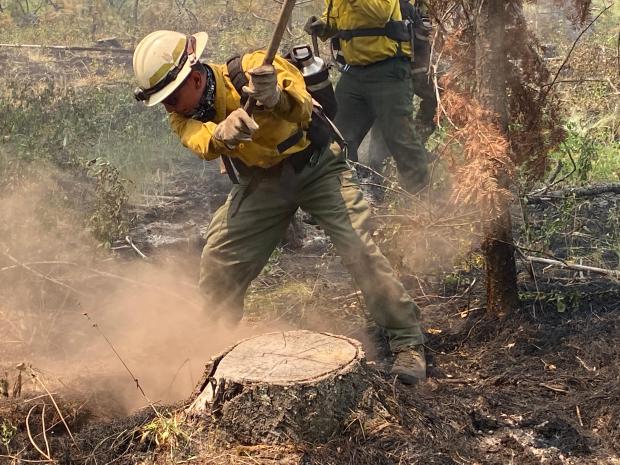 The Christensen Fire started on July 16, 2021 approximately 12 miles West of Wise River, Montana. Located on the Beaverhead-Deerlodge National Forest, the cause of the Christensen Fire has not been determined.
Find maps and details about fire suppression operations on the Alder fire webpage at: inciweb.nwcg.gov/incident/7641/ 
The Beaverhead-Deerlodge National Forest moved into Stage 2 Fire Restrictions. Campfires and stove fires (including charcoal barbecues and grills) are prohibited in the area. Propane stoves, grills or lanterns that include shut-off valves are permitted when used in an area at least 3 feet or more from flammable material. Smoking, unless in a vehicle, a building, or an area three feet in diameter cleared of vegetation, is also restricted.