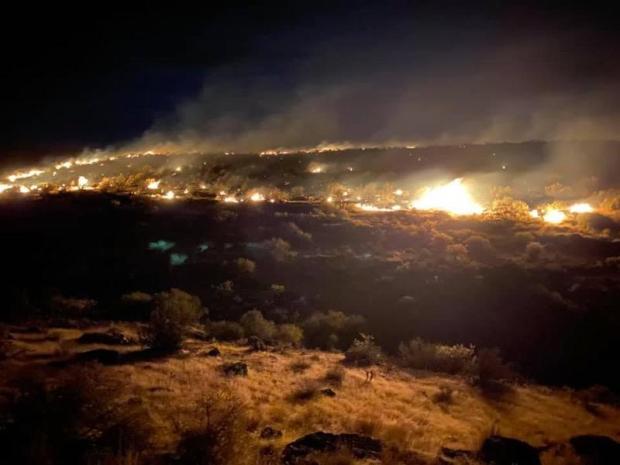 Lime Fire Facts
For Immediate Release                                  
September 23, 2020
Contact: Rachel T Carnahan, rcarnahan@blm.gov 435-688-3303
Fire Information: https://inciweb.nwcg.gov/
Summary: The lightning caused Lime Fire started on the evening of September 21. No evacuations or closures. The fire is in remote, rugged terrain. Resources on the fire include 1 engine, 2 squads and smoke jumpers.  
As of 4pm September 23, the Lime Fire was 95% contained. The fire activity is smoldering with no anticipated movement of the fire.  
Fire Size: Mapped at 406 acres
Containment: 95%
Location: 12 miles southwest of St. George, Utah
Ownership: BLM Arizona Strip
Fire Behavior: Smoldering, no fire movement
Cause: Natural, lightning
Structures Threatened: None
Closures: None
Evacuations: None
Fuels/terrain: Grass, brush
Resources Assigned: 1 engine, 2 squads and smoke jumpers.
Injuries: None
###
For more information on fires across the country, visit.