Dexter
FIRE
2,965
acres
12.7 mi
NNE of Mammoth Lakes, CA
100%
contained
Last Updated:
26 mins, 47 secs ago
Incident #:
2021-CAINF-001695
Fire Start:
Monday, July 12, 2021 10:35 AM PDT
Dispatch Notes:
P5n5pv (0504) | Contain: 07/28/21 1527

Primary Fire Agency
US Forest Service — Inyo National Forest
Current Weather
Fire Growth Potential
Fire Weather Forecast
Incident Overview Updated: 1 week ago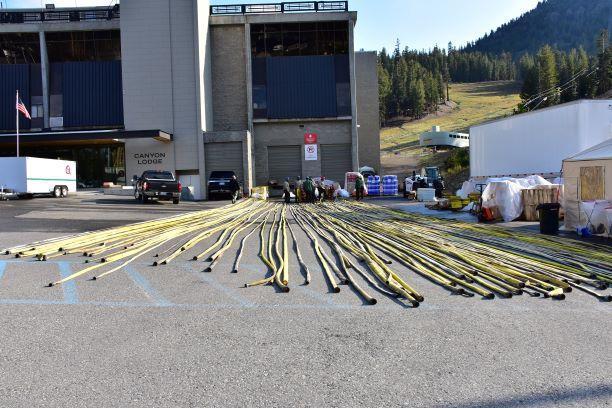 The lightning-caused Dexter Fire was reported at 9:35 a.m. on July 12, 2021. It is located near Bald Mountain spring, located north of Owens River Road and east of Highway 395.  
            
Bald Mountain Springs Campground remains closed. Roads in the immediate vicinity are also closed to the public. Click on the closures tab for detailed closure information and a map.
Basic Information
Date of Origin:
Monday, July 12, 2021 9:35 AM PDT
Location:
15 miles NE of Mammoth Lakes
Bald Mountain area north of Owen's River Road and east of Hwy 395
Coordinates:
37.802, -118.874
Fuels Involved:
brush, timber
Weather Synopsis
Weather Concerns:
Thunderstorms are in the forecast this week.
Incident Contact
Incident Contact
Fire Information
Phone: 530-605-7337
Hours: M-F 8 am - 8 pm
Fire Unit Information
Inyo National Forest
U.S. Forest Service
351 Pacu Lane
Bishop, CA 93514
Dispatch Contact
Owens Valley Interagency Communication Center | Bishop, CA