My Complex
FIRE
27,811
acres
43.6 mi
NNE of Billings, MT
93%
contained
Last Updated:
34 mins, 28 secs ago
Incident #:
2021-MTSOS-000281
Fire Start:
Friday, July 9, 2021 11:52 AM MDT

Primary Fire Agency
Department of Natural Resources and Conservation — Southern Land Office
Current Weather
Fire Growth Potential
Fire Weather Forecast
Incident Overview Updated: 2 weeks ago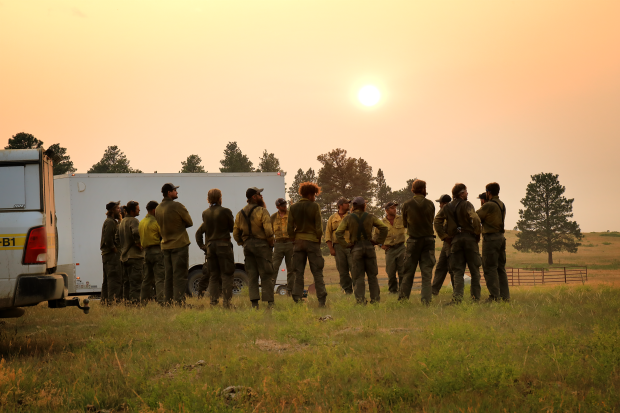 The MY Complex consists of three wildland fires reported on July 8, 2021, including:
Western Road Fire, located approximately 7 miles southeast of Roundup, Montana.
Peterson Fire, located approximately 12 miles south of Melstone, Montana.
Musselshell Trail Fire, located approximately 22 miles southeast of Musselshell, Montana and 15 miles northwest of Custer, Montana.
The fires in the MY Complex were returned to their respective local jurisdictional agencies on July 17, 2021 at 6:00 AM.
Basic Information
Date of Origin:
Friday, July 9, 2021 10:45 AM MDT
Location:
Located south and east of Roundup, MT
Coordinates:
46.254, -107.638
Estimated Containment Date:
Saturday, July 17, 2021 12:00 AM MDT
Fuels Involved:
Timber (Grass and Understory)
Dispatch Contact
Billings Interagency Dispatch Center | Billings, MT
406-896-2850