Silcott
FIRE
10,000
acres
5.7 mi
SW of Clarkston, WA
100%
contained
Last Updated:
19 mins, 19 secs ago
Incident #:
2021-WAWFS-000678
Fire Start:
Thursday, July 8, 2021 7:58 AM PDT
Dispatch Notes:
Washington state fire mob 7/8

Primary Fire Agency
Washington State Patrol — State Fire Marshal's Office
Current Weather
Fire Growth Potential
Fire Weather Forecast
Incident Overview Updated: 2 weeks ago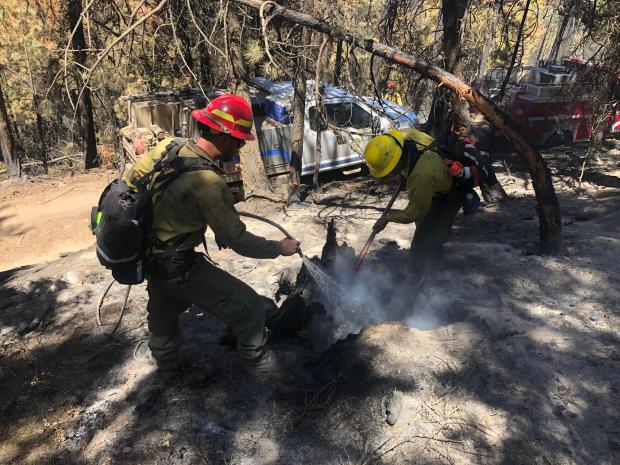 The Silcott fire started in the area of Silcott Grade Road west of the city of Clarkston. Southeast WA Type 3 Incident Management Team 2 is working in cooperation with Asotin County Fire District 1, the Washington State Patrol-Fire Marshal's Office, the Bureau of Land Management, WA DNR, and the US Forest Service to manage the response to the Silcott fire.
Basic Information
Date of Origin:
Wednesday, July 7, 2021 7:30 AM PDT
Location:
2 miles west of Asotin, WA
Incident Commander:
Leonard Johnson
Coordinates:
46.376, -117.167
Fuels Involved:
Brush (2 feet), Tall grass (2.5) feet
Projected Incident Activity:
We do not expect the fire to grow or spread outside its current borders.
Incident Contact
Incident Contact
Grace DeBusschere
Email: sewaimtpio@gmail.com
Phone: (509) 731-4074
Hours: 7AM-9PM
Fire Unit Information
Southeast Region-Department of Natural Resources
Washington
Ellensburg , WA 98926
Dispatch Contact
Blue Mountain Interagency Dispatch Center
| La Grande, OR
541-963-7171
http://bmidc.org