Tiger
FIRE
16,278
acres
22.2 mi
NNW of Phoenix, AZ
90%
contained
Incident #:
2021-AZPNF-001008
Fire Start:
Wednesday, June 30, 2021 2:52 PM MST

Primary Fire Agency
US Forest Service — Prescott National Forest
Current Weather
Fire Growth Potential
Fire Weather Forecast
Incident Overview Updated: 3 days ago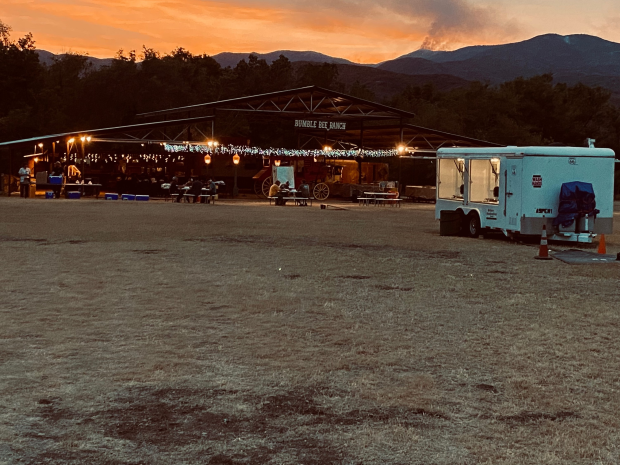 This will be the final news release unless there are significant changes to fire activity.


The Tiger Fire has been turned back to the local unit and is be managed by a Type 4 Team.  A smaller organization will continue with suppression repair work;  and continue to patrol and monitor the fire.  

NOTE - There is a new Tiger Fire Public Safety Closure that allow for public access into the community of Crown King.  However, Horsethief Basin Recreation and Castle Creek Wilderness remain closed.   

 
Basic Information
Date of Origin:
Wednesday, June 30, 2021 2:00 PM MST
Location:
11 miles East of Crown King
Incident Commander:
Mark Timber
Coordinates:
34.139, -112.218
Current Situation
Estimated Containment Date:
Friday, July 30, 2021 12:00 AM MST
Fuels Involved:
Short grass, brush and timber.

Narrative:
With the current weather conditions and rain fall the grass fuels are very hard to sustain fire. The heavier fuels will continue to be available to burn but with a lower intensity.
Significant Events:
Minimal Smoldering

Planned Outlook
Planned Actions:
Monitor and patrol the fire area and take action as needed.

Projected Incident Activity:
Minimal fire progression is expected. Monitoring activities are being implemented.
Weather Synopsis
Weather Concerns:
Monsoon moisture is here to stay well into next week. Scattered predominantly afternoon and evening showers and thunderstorms will continue around the fire area. The fire should receive rain abut once very 2 to 3 days. The main threats will be gusty winds from storms within 30 miles of the fire, lightning and flash flooding.
Incident Contact
Incident Contact
Fire Information
Email: 2021.Tiger@firenet.gov
Phone: 928-925-1111
Hours: 8am - 8pm
Fire Unit Information
Prescott National Forest
U.S. Forest Service
344 S Cortez St
Prescott, AZ 86303