Cemetery
FIRE
314.0
acres
32.6 mi
S of Albuquerque, NM
80%
contained
Last Updated:
30 mins, 15 secs ago
Incident #:
2021-NMN6S-000253
Fire Start:
Saturday, June 12, 2021 12:32 PM MDT

Primary Fire Agency
New Mexico State Forestry Division — Bernalillo District
Current Weather
Fire Growth Potential
Fire Weather Forecast
Incident Overview Updated: 1 month ago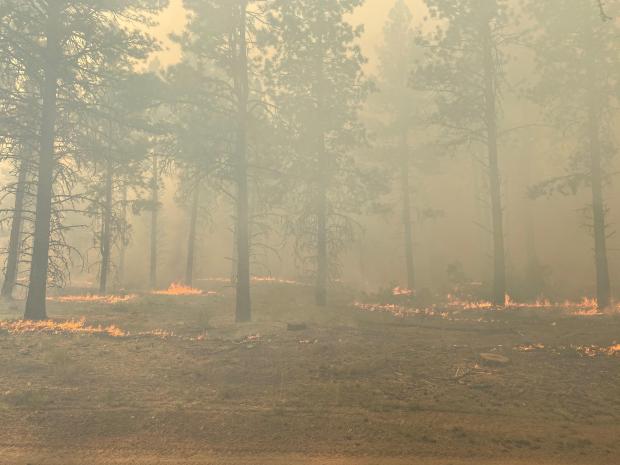 The Cemetery Fire is located between Belen and Veguita off of NM Highway 346 in Valencia County. The fire is burning on both sides of the Rio Grande in bosque type fuels. No structures are threatened. Firefighters continue making good progress toward securing full containment. Numerous personnel are working to suppress the Cemetery Fire, including crews with the Forestry Division, Valencia County, Sandoval County, and City of Rio Rancho. The fire started June 12, 2021 at 11:30 a.m. The cause is under investigation.
Basic Information
Date of Origin:
Saturday, June 12, 2021 11:30 AM MDT
Incident Commander:
Forestry Division and Valencia County
Coordinates:
34.545, -106.765
Current Situation
Fuels Involved:
bosque, grass
Planned Outlook
Planned Actions:
Mop-up hot spots, clear hazard trees, secure containment lines.
Weather Synopsis
Weather Concerns:
Heat, low humidity, and severe drought conditions.
Incident Contact
Incident Contact
Wendy Mason
Email: wendy.mason@state.nm.us
Phone: 505-690-8210
Fire Unit Information
Bernalillo District
5105 Santa Fe Hills Blvd. NE Rio Rancho New Mexico 87144
Rio Rancho, NM 87144