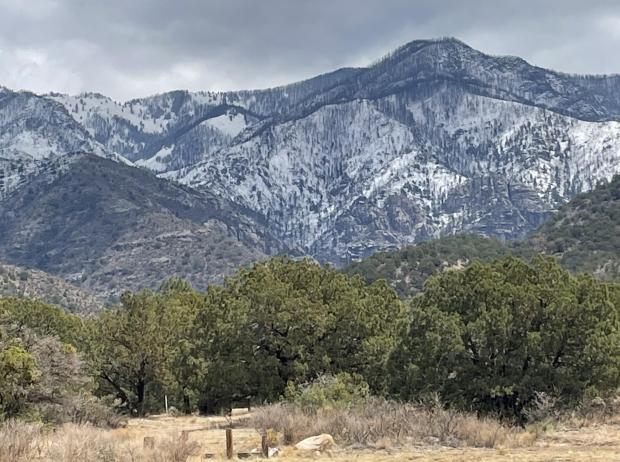 The Three Rivers Fire was detected about one half mile from the Three Rivers Campground in the Lincoln National Forest at 8:42am on April 26, 2021. It was initially sized at 30 acres, but grew to 6100 acres by 7:00am on April 27, 2021 due to high winds and other favorable climate conditions for increased fire behavior.
 
Local firefighters from the surrounding communities including Ruidoso Fire Department, Nogal Volunteer Fire Department, Lincoln Volunteer Fire Department, Glencoe Volunteer Fire Department, Capitan Volunteer Fire Department, among others worked closely with the USDA Forest Service on initial attack. 

Approximately 250 community members were impacted by evacuations in the surrounding areas. However, precipitation in the form of both rain and snow began falling on the fire during the night of April 26th and continued on and off through the week, greatly reducing fire behavior. The fire entered the fire scar of the Little Bear Fire that burned in 2012, which also decreased fire activity as the vegetation was low to the ground and most was considered to be a fine fuel type (burns quickly, but not at a high temperature).

At 1:00pm on April 27, 2021, evacuees were allowed to return to their homes. The incident transferred command to a Type 1 Incident Command team from the USDA Forest Service at 6:00am on April 28, 2021. Weather continued to be favorable for fire suppression. Rain and snow as well as mild temperatures for numerous days resulted in mild fire activity. Winds picked back up on Sunday, May 2, 2021, however fire lines continued to hold and there was minimal perimeter growth. After numerous days with no fire growth and minimal fire activity, the fire was transferred to a Type-3 Incident Management Team on May 4, followed by transfer of command to a Type 4 Incident organization on May 9, 2021.