Huron-Manistee NFs Spring RX Burning
FIRE
2,130
acres
3 mi
ESE of Cadillac, MI
1 week
it's burned for
Last Updated:
55 mins, 23 secs ago
Incident #:
2021-NWCG-7366
Fire Start:
Friday, April 2, 2021 3:15 AM EDT
Current Weather
Fire Growth Potential
Fire Weather Forecast
Incident Overview Updated: 18 hours, 58 mins ago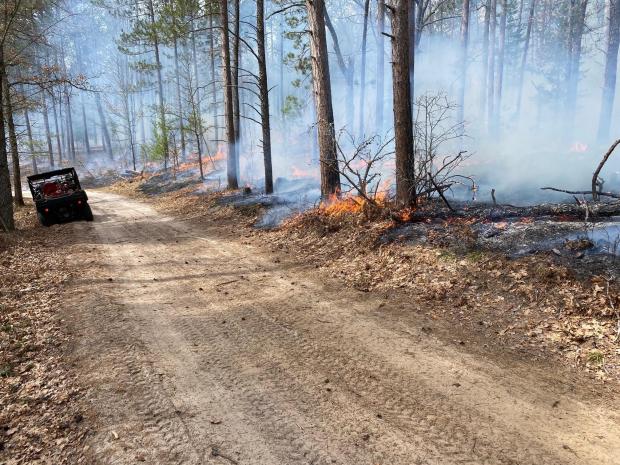 See the 'Announcements' Tab for the latest information on current prescribed fire projects and locations.
The Huron-Manistee National Forests are implementing our spring prescribed fire projects for 2021.

Pre-planned prescribed fire projects may take place at specific locations across the forest this spring of 2021. Actual project ignition will depend upon local weather and fuel conditions. Planned projects include burning piles as well as low-intensity understory burns of vegetation on the forest floor. The main goals of these projects are to reduce the severity of future wildfires and to provide added protection for communities in the wildland urban interface. In addition, prescribed burns promote a diverse and more resilient forest and improve habitat for wildlife.
Basic Information
Incident Type:
Prescribed Fire
Coordinates:
44.233, -85.395
Incident Contact
Incident Contact
Debra-Ann Brabazon
Phone: 231-590-7004
Fire Unit Information
Huron-Manistee National Forest
U.S. Forest Service
1755 S Mitchell Street
Cadillac, MI 49601