Incident #:
2021-NMGNF-000103
Fire Start:
Wednesday, March 31, 2021 2:05 PM MDT
Fire Unit:
US Forest Service — Gila National Forest
Dispatch Notes:
Contained 4/7/2021 @1200 | Contain: 04/07/21 1200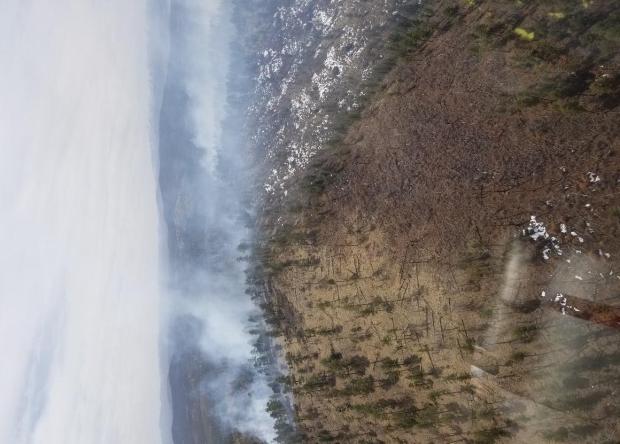 The Elk Fire is 229 acres and 100% contained. Incident command has transitioned to the Jackson IHC, with Darren Smith as ICT4 and Karel Williams as ICT4-trainee. All resources except for the Jackson, MS Type 1 IA crew will be released today. 
Basic Information
Incident Type:
Wildfire
Cause:
Under Investigation
Date of Origin:
Wednesday March 31st, 2021 approx. 10:00 AM
Location:
30 miles east of Reserve, Catron County, NM. east of Elk Mountain.
Incident Commander:
Darren Smith,ICT4; Karel Williams, ICT4t
Coordinates:
33.833, -108.271
Current Situation
Total Personnel:
20
Size (Acres):
229
Containment:
100%
Estimated Containment Date:
Wednesday April 07th, 2021 approx. 11:00 AM
Fuels Involved:
Short grass, one foot
Incident Contact
Incident Contact
Marta Call
Email: marta.call@usda.gov
Phone: 575-519-0103
Hours: M-F 7-6, S-S 8-6
Fire Unit Information
Gila National Forest
U.S. Forest Service
3005 E. Camino del Bosque
Silver City, NM 88061
Dispatch Contact
Silver City Interagency Dispatch Center
| Silver City, NM
Phone:
575-538-5371
Website:
https://gacc.nifc.gov/swcc/dc/nmsdc/