Baffin
FIRE
4,800
acres
42.8 mi
SSW of Corpus Christi, TX
100%
contained
Last Updated:
4 months ago
Incident #:
2021-NWCG-7346
Fire Start:
Wednesday, March 17, 2021 10:30 AM CDT
Current Weather
Fire Growth Potential
Fire Weather Forecast
Incident Overview Updated: 4 months ago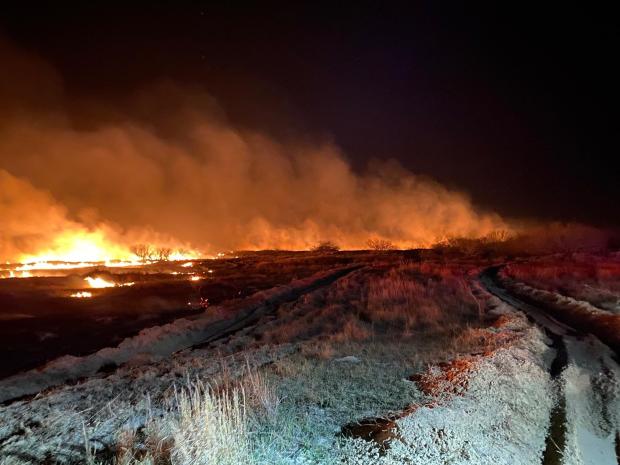 Firefighters are engaged in a wildfire in Kenedy County, located southeast of Sarita, east of Hwy 77. Texas A&M Forest Service is in unified command with local departments. Multiple local and mutual aid fire departments are also on scene. The fire is in the vicinity of a windmill farm and no structures are threatened at this time. Heavy equipment and fire suppression apparatus are making good progress in fire containment. 

Fuels in the area is primarily grass and a smaller amounts of brush. Grasses in the region are cured from a hard freeze in February that may support an increase in wildfire growth and spread.
Basic Information
Incident Commander:
Ricky Holbrook, Texas A&M Forest Service
Coordinates:
27.074, -97.56
Fuels Involved:
Primarily grass
Incident Contact
Incident Contact
Heather Gonzales
Email: hgonzales@tfs.tamu.edu
Phone: 361-212-9270
Fire Unit Information
Texas A&M Forest Service
Texas
College Station, TX 77845