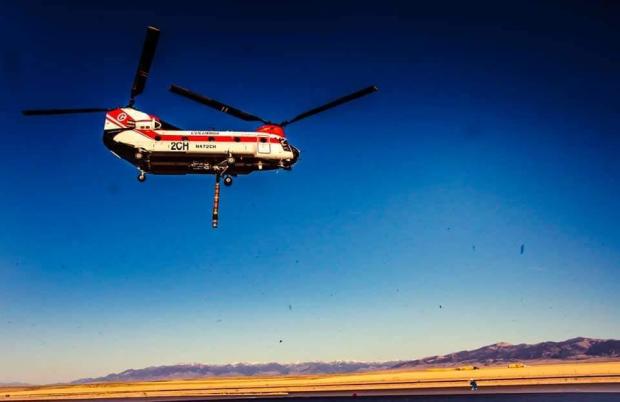 Beaverhead County, Mont., November 1st, 2020 — Fire crews continue conducting burnout operations and securing the perimeter today on the Sourdough Fire, which is now 75 percent contained and approximately 5,811 acres.  Decrease in acreage is due to accurate mapping.
             Including the Sourdough Fire, Beaverhead-Deerlodge National Forest (BDNF) fire personnel and dispatchers are responding to five fires within the forest currently. A recent change in weather has quickly diminished any beneficial moisture from recent snowfall.  Varying wind speed and direction, along with an increase in activity due to the opening of rifle season just over a week ago, are all factors affecting the current fire situation.
            Many BDNF fire crews recently arrived back from assisting fire fighting efforts throughout the nation and are now working hard on fire suppression and containment efforts in several places within the forest as we enter November. Earlier last week, many BDNF personnel reported finding abandoned, active campfires and BDNF is asking the public to be especially conscious of making sure campfires are completely extinguished as they enjoy public lands.
            No structures are currently threatened, and no closures are in place at this time. Local landowners have been instrumental in supporting fire crews and facilitating a rapid response to mitigate potential threats and assist Beaverhead-Deerlodge National Forest personnel. The cause of the fire is under investigation.
            For further information and questions, please contact the Dillon Ranger District at (406) 683-3900.
Basic Information
Incident Type:
Wildfire
Cause:
Unknown
Date of Origin:
Friday October 30th, 2020 approx. 02:30 PM
Location:
14 miles west of Dell, MT. S SW of Sourdough Peak.
Incident Commander:
Joe Sampson,
Incident Description:
Wildfire
Coordinates:
44.666, -112.975
Current Situation
Total Personnel:
54
Size (Acres):
5,811
Containment:
75%
Estimated Containment Date:
Monday November 23rd, 2020 approx. 12:00 AM
Fuels Involved:
Timber (litter and understory) Brush (2 feet) Short Grass (1 foot)
Significant Events:
Fire behavior is minimal with some creeping, torching, and smoldering.
Planned Outlook
Planned Actions:
Burnout operations to help secure perimeter.
Weather Synopsis
Weather Concerns:
Continue warm and drying with the chance of winds.
Incident Contact
Incident Contact
Dillon Ranger District
Phone: 406-683-3900
Hours: M-F 8:00 - 4:30
Fire Unit Information
Beaverhead-Deerlodge National Forest
U.S. Forest Service
420 Barrett St
Dillon, MT 59725
Dispatch Contact
Dillon Interagency Communication Center
| Dillon, MT
Phone:
406-683-3975
Website:
https://gacc.nifc.gov/nrcc/dc/mtddc/