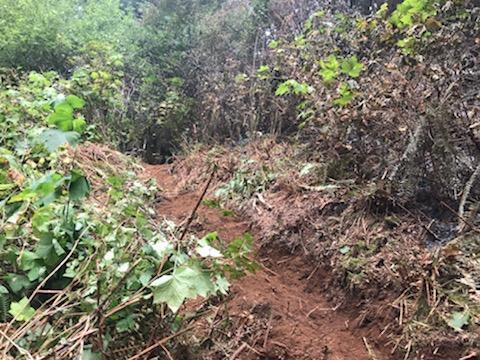 Lincoln County Emergency Management continues to work quickly with changing situations. See the News tab for the latest fire update with evacuation information from Lincoln County Sheriff's Department.
Residents of the county should check Lincoln County's website and Emergency Management Facebook page for up to date information: https://www.co.lincoln.or.us/emergencymanagement/page/seasonal-hazards-wildfire or https://www.facebook.com/lcemergencymanagement
Basic Information
Incident Type:
Wildfire
Cause:
Unknown
Date of Origin:
Monday September 07th, 2020 approx. 11:45 PM
Location:
4 miles east of Lincoln City, Oregon
Incident Commander:
Oregon Department of Forestry-IMT1 (Dolan)
Coordinates:
45.015, -123.903
Current Situation
Total Personnel:
285
Size (Acres):
2,552
Containment:
75%
Estimated Containment Date:
Wednesday September 30th, 2020 approx. 12:00 AM
Fuels Involved:
Fire is burning in coast range conifer forests. Mixed with dense understory. Wildland Urban Interface is intermixed within the fire area.
Significant Events:
Minimal fire behavior within the fire perimeter. Remaining heat is located deep within the fire perimeter.
Planned Outlook
Planned Actions:
Divisions A, F, H, J=
*Locate, identify, and mitigate hazard trees.
*Fall hazard trees that pose a threat to public roads.
*Mop-up 150 feet from perimeter.
*Conduct suppression repairs.
*Back haul any garbage and excess equipment.
Division K=
*Conduct mop-up operations.
*Conduct suppression repairs.

Projected Incident Activity:
No likely significant spread or potential expected.
Weather Synopsis
Weather Concerns:
A deep low pressure area slowly moved toward the fire from last evening and into the late afternoon hours. Widespread rain was reported across the fire with rainfall amounts generally ranging from 0.10-0.20 inches. Meanwhile a mere 10 miles northeast of the fire, at the ICP at the Grand Ronde Community, nearly an inch of rain fell during the same period. There were also some thunderstorms near and east of the ICP.

The low pressure area will drive well east of the fire on Saturday with residual light showers possible, mainly during the morning. wetting rains are not expected. Meanwhile temperatures will warm into the mid to upper 60s with weak onshore flow and relative humidity levels remaining at or above 80 percent.
Incident Contact
Incident Contact
Echo Mountain Complex Information
Phone: 503-583-4720
Hours: 7 a.m.-8 p.m.
Fire Unit Information
West Oregon District - Oregon Department of Forestry
24533 Alsea Highway
Philomath, OR 97370