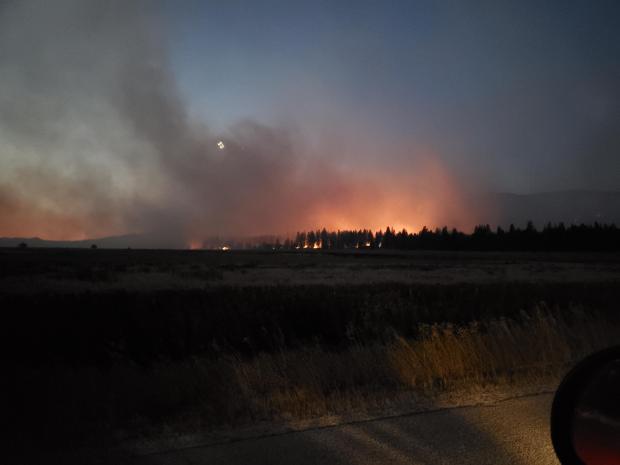 Progress on the Hunter 2 fire has gone well and the Type 3 team has returned management of the fire back to the Idaho Department of Lands Pend Oreille Fire Protection District. This will be the last update on InciWeb, so for more information in the future please contact the fire protection district at 208-263-5104. The fire will continue to be patrolled and any hot spots put out for the foreseeable future. The Type 3 team that handled the Hunter 2 fire has now taken on management of the Bernard fire across the lake from Bayview, ID but their fire camp will remain in the same spot for now. So even though you will still see them in the same spot near Blanchard, they are managing a different fire and not the Hunter 2 fire.
Basic Information
Incident Type:
Wildfire
Cause:
Unknown
Date of Origin:
Monday September 07th, 2020 approx. 10:45 AM
Location:
Blanchard, Idaho
Incident Commander:
IDL Pend Oreille FPD
Coordinates:
48.034, -116.967
Size (Acres):
740
Containment:
100%
Estimated Containment Date:
Saturday September 12th, 2020 approx. 12:00 AM
Significant Events:
Management of fire returned to local fire protection district.
Projected Incident Activity:
Patrolling and mop up.
Remarks:
This will be the last update of this fire on InciWeb.
Incident Contact
Incident Contact
IDL Sandpoint Office
Phone: 208-263-5104
Fire Unit Information
Idaho Department of Lands
300 N. 6th Street
Boise, ID 83702