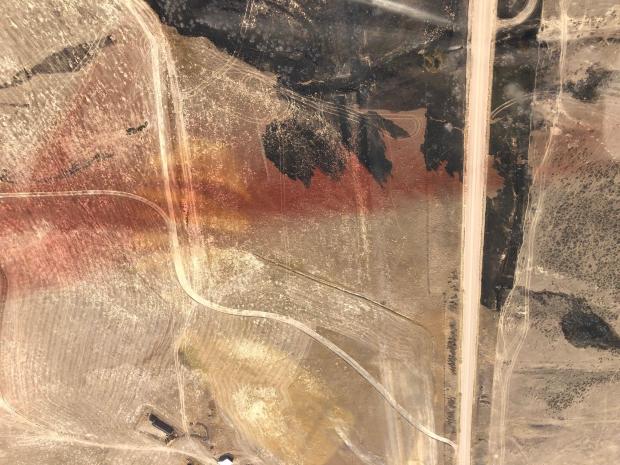 MONDAY: Rice and Snider Fire reach 100% containment. 

SUNDAY: An infrared heat source flight was conducted Saturday night over both fires to assist fire managers with locating areas of heat within the fire's perimeter. From this information, maps were produced and shared at morning briefing, so crews know where to focus their efforts. The cottonwood trees along the Tongue River continue to pose challenges with their unpredictability. Cottonwoods can burn from within the trees trunk and branches and show no signs until they break off, fall or ignite. Two helicopters are available to assist where needed.

THURSDAY, September 3:  Management of the fire was transferred to the Dept. of Natural Resources and Conservation (DNRC) County Assist Team (CAT). Incident Commander, David Hamilton and team will work closely with private landowners, local fire departments, county, state and federal partners to ensure life safety and values at risk (rangeland/forage; structures; natural resources and ag lands) are protected while putting out the fires as quickly as possible. 

WEDNESDAY, September 2: The Rice and Snider Fires started mid-day and grew quickly due to extreme fire behavior (hot temperatures, ripe vegetation, erratic winds).
Basic Information
Incident Type:
Wildfire
Date of Origin:
Wednesday September 02nd, 2020 approx. 01:00 PM
Location:
6 and 20 miles north of Ashland MT
Incident Commander:
Incident Commander, David Hamilton
Coordinates:
45.905, -106.317
Size (Acres):
47,103
Containment:
100%
Estimated Containment Date:
Tuesday September 08th, 2020 approx. 12:00 AM
Fuels Involved:
Pine, juniper, grass, standing dead snags and dead/down.
Projected Incident Activity:
All resources are off the fire and headed home or to another assignment.
Remarks:
Rice Fire - 15,515 acres
Snider Fire - 31,588 acres
Weather Synopsis
Weather Concerns:
Rain occurred over both fires Monday.
Incident Contact
Incident Contact
Crystal Beckman
Email: dnrcat.team@gmail.com
Phone: 406-290-3648
Fire Unit Information
Montana Department of Natural Resources & Conservation
1539 Eleventh Ave.
Helena, MT 59601