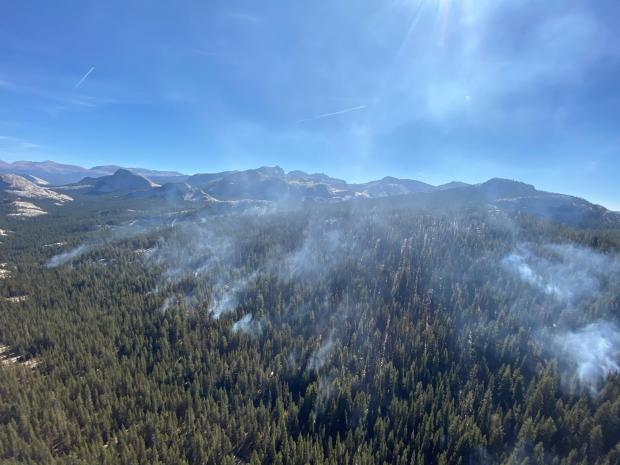 Air Quality Web Page
North Whizz Dome Web Map
National Air Quality Fire Web Page
 
11.12.2020: Yosemite National Park is experiencing winter weather conditions.  Tioga Road is currently closed.  For road conditions, call 209-372-0200, press 1, then 1.

The North Whizz Dome Fire is located in wilderness approximately 4/10 mile south of Cathedral Creek and one mile northwest of Tioga Rd at approximately 8,400 feet elevation.
 
Residual smoke may be visible from Tioga Road and high-country vistas.
Park Managers are working with local Air Quality Districts and will be monitoring smoke impacts to the park and local communities.
Basic Information
Incident Type:
Wildfire
Cause:
Lightning
Date of Origin:
Wednesday August 26th, 2020 approx. 04:00 PM
Location:
In Wilderness, south of Cathedral Creek and one mile northwest of Tioga Road (Highway 120) at 8,400 feet elevation.
Coordinates:
37.876, -119.444
Size (Acres):
165
Containment:
100%
Fuels Involved:
Timber Litter, Dead and Down
Significant Events:
The fire is showing minimal activity with minimal smoke production.
Planned Outlook
Planned Actions:
The strategy for this fire is to monitor fire growth and behavior.

Firefighters are continuing to monitor fire weather behavior and growth.
Weather Synopsis
Weather Concerns:
Winter conditions and precipitation may reduce fire activity. Smoke may be visible from high country vistas, including Tioga Road.
Incident Contact
Incident Contact
Yosemite Fire Information
Email: yose_fire_info@nps.gov
Phone: 209-375-9517
Hours: M-F 9am to 5pm
Fire Unit Information
Yosemite National Park
National Park Service
P.O. Box 577
Yosemite National Park, CA 95389