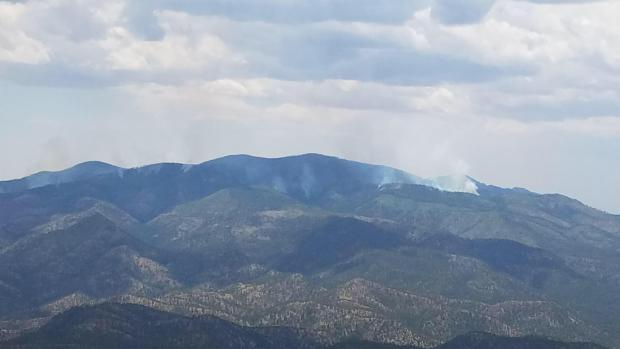 Firefighters are currently working to contain the 1853 wildfire in Stephens County. The fire started August 30, 2020 at 8:44am approximately 7 miles northeast of Moran, Texas.
The wildfire is actively burning in mesquite and brush fuels. Ground resources are working to construct containment lines around the fire. 
Texas A&M Forest Service is currently in unified command with local resources to manage the fire.
Basic Information
Incident Type:
Wildfire
Date of Origin:
Sunday August 30th, 2020 approx. 08:45 AM
Location:
7 miles northeast of Moran, Texas
Incident Commander:
Jeff Webb, Texas A&M Forest Service
Coordinates:
32.606, -99.056
Size (Acres):
1,120
Containment:
100%
Fuels Involved:
mesquite, brush fuels
Incident Contact
Incident Contact
Erin O'Connor
Email: information@tfs.tamu.edu
Phone: 979-255-0591
Hours: Daily 8 AM - 8 PM
Fire Unit Information
Texas A&M Forest Service
Texas
College Station, TX 77845