Moody
FIRE
1,090
acres
1.5 mi
ESE of Laughlin Air Force Base, TX
100%
contained
Last Updated:
5 months ago
Incident #:
2020-NWCG-7091
Fire Start:
Friday, August 28, 2020 9:45 AM CDT
Current Weather
Fire Growth Potential
Fire Weather Forecast
Incident Overview Updated: 5 months ago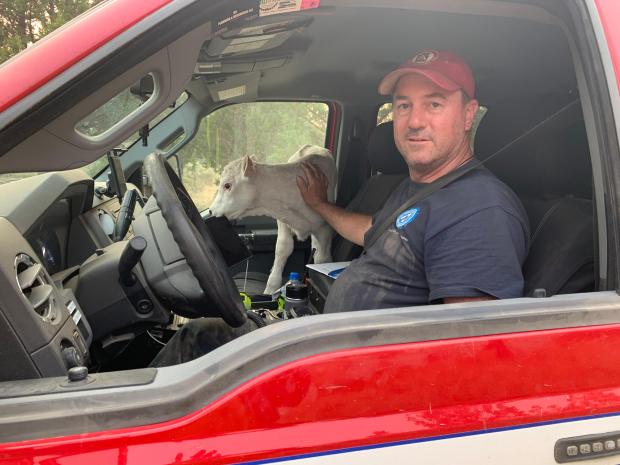 Firefighters are currently working to contain the Moody wildfire in Val Verde County. The fire started August 27, 2020 at 3:26 pm approximately 2 miles south of Del Rio, Texas off Hwy 277.

The wildfire is moderately burning in grass and brush. Ground resources are working to construct containment lines around the fire. Aviation resources have been requested to assist with suppression efforts.

Texas A&M Forest Service is currently in unified command with local resources to manage the fire.  
Basic Information
Incident Type:
Wildfire
Incident Commander:
Chris Wood, Texas A&M Forest Service
Coordinates:
29.353, -100.873
Size (Acres):
1,090
Containment:
100%
Incident Contact
Incident Contact
Robyn Griffith
Email: rgriffith@tfs.tamu.edu
Phone: 325-213-1643
Fire Unit Information
Texas A&M Forest Service
Texas
College Station, TX 77845