Meddler
FIRE
1,400
acres
6.6 mi
ENE of Roosevelt, AZ
100%
contained

Last Updated:
3 months ago
Incident #:
2020-AZSCA-002600
Fire Start:
Monday, August 24, 2020 7:18 AM MST
Fire Unit:
Bureau of Indian Affairs — San Carlos Agency
Current Weather
Fire Growth Potential
Fire Weather Forecast
Incident Overview Updated: 3 months ago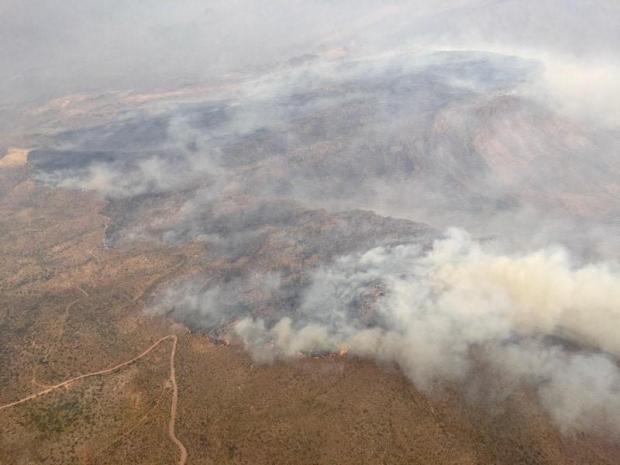 The Meddler Fire has been transferred back to the Tonto National Forest.

The fire is at 4,452 acres and 100% Contained. It is located 7 miles northeast of Roosevelt, AZ.  Please contact the Tonto National Forest with any questions.
Basic Information
Incident Type:
Wildfire
Cause:
Lightning
Date of Origin:
Monday August 24th, 2020 approx. 07:15 AM
Location:
The Meddler Fire is located in the Cherry Creek area off FS Road 203, 7 miles northeast of Roosevelt.
Incident Commander:
Tonto National Forest
Coordinates:
33.662, -110.898
Size (Acres):
4,452
Containment:
100%
Fuels Involved:
Tall Grass, Brush, and Chaparral
Dispatch Contact
Phoenix Interagency Fire Center
| Phoenix, AZ
Phone:
480-457-1551
Website:
https://www.az-phc.com/