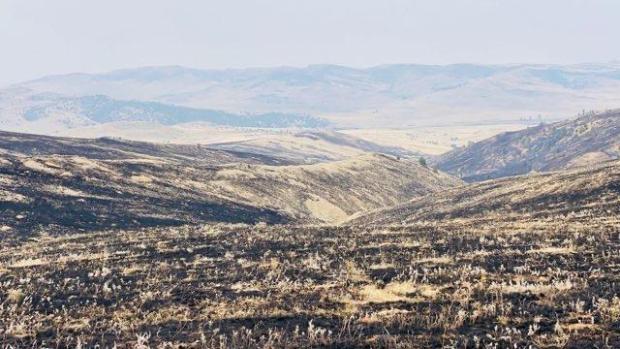 Isolated pockets of heat and smoke remain in the fire's interior, well away from the edge.  Fire officials are aware of this and are addressing those pockets.  Please give officials space to safely continue to work in the fire area and continue to be cautious of fire apparatus and other traffic when traveling on Highway 287 adjacent to the fire perimeter. 
Basic Information
Incident Type:
Wildfire
Cause:
Unknown
Date of Origin:
Sunday August 23rd, 2020 approx. 03:00 PM
Location:
3 miles SE of Norris Montana
Incident Commander:
Patrick Lonergan (T) David Hamilton, Incident Commander
Coordinates:
45.557, -111.654
Size (Acres):
1,870
Containment:
100%
Estimated Containment Date:
Saturday August 29th, 2020 approx. 12:00 AM
Fuels Involved:
Grass, sagebrush and juniper
Significant Events:
Minimal observed fire behavior.
Planned Outlook
Planned Actions:
Return the fire to local management
Projected Incident Activity:
Isolated internal heat and smoldering.
Remarks:
Estimated incident costs due to date: $368,000
Incident Contact
Incident Contact
County Assist Team Public Information Officer
Email: dnrcat.team@gmail.com
Phone: 406-290-3648
Fire Unit Information
Montana Department of Natural Resources & Conservation
8001 N. Montana Avenue
Helena, MT 59602