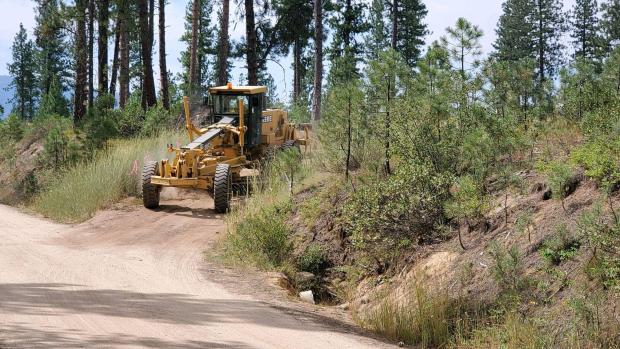 Firefighters are currently working to contain the 8889 wildfire in Ward County. The fire started August 23, 2020 at 4:00 pm approximately 7 miles east of Monahans, Texas.
The wildfire is actively burning in mesquite and grass. Ground resources are working to construct containment lines around the fire. Aviation resources are being utilized to assist with fire suppression.
Texas A&M Forest Service is currently in unified command with local resources to manage the fire.
Basic Information
Incident Type:
Wildfire
Date of Origin:
Sunday August 23rd, 2020 approx. 04:00 PM
Incident Commander:
Joe Mike Pasqua, Texas A&M Forest Service
Coordinates:
31.643, -102.79
Size (Acres):
1,309
Containment:
100%
Incident Contact
Incident Contact
Robyn Griffith
Email: rgriffith@tfs.tamu.edu
Phone: 325-213-1643
Fire Unit Information
Texas A&M Forest Service
Texas
College Station, TX 77845