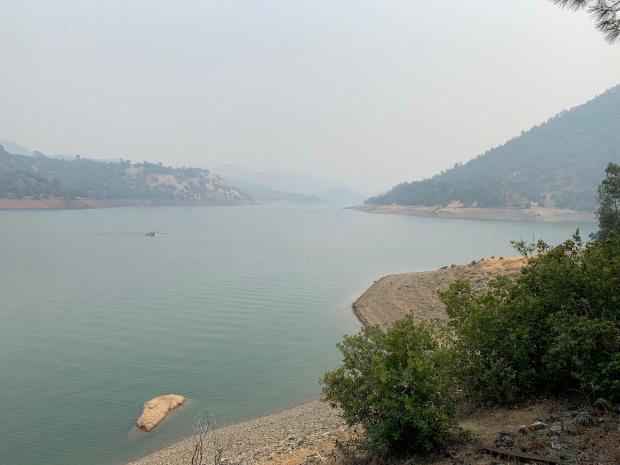 BLM-managed public lands within the Mother Lode Field Office jurisdiction are within the acreage burned by the Moc Fire, which is west of Groveland in Tuolumne County.

Latest Information: This is not a federal incident, and is being managed by the CalFire Tuolumne-Calaveras Unit. For the latest information, please visit:   

https://www.fire.ca.gov/incidents/2020/8/20/moc-fire/, https://www.fire.ca.gov/incidents/ or follow #MocFire on Twitter at https://twitter.com/CAL_FIRE and on Facebook at https://www.facebook.com/CALFIRETCU.

Fire Restrictions: Public lands managed by the BLM Mother Lode Field Office are under fire restrictions, which include temporary limitations on target shooting: https://www.blm.gov/press-release/blm-mother-lode-field-office-initiates-seasonal-fire-restrictions. An interactive map and listing of fire restrictions throughout BLM California is available at https://go.usa.gov/xmUEG. The latest recorded information is available on the Mother Lode Field Office Fire and Fuels Hotline by calling 916-941-3155. To learn how you can do your part to prevent wildland fires visit www.readyforwildfire.org.
Fire Terminology: to learn more about fire terminology, visit the National Wildfire Coordinating Group's webpage at https://www.nwcg.gov/glossary/a-z. 
Basic Information
Incident Type:
Wildfire
Cause:
Under Investigation
Date of Origin:
Thursday August 20th, 2020 approx. 12:30 PM
Location:
West of Groveland, Tuolumne County
Incident Commander:
CAL FIRE Tuolumne-Calaveras Unit
Coordinates:
37.804, -120.294
Fuels Involved:
Chaparral (6 feet), tall grass (2.5 feet) and short grass (1 foot).
Planned Outlook
Incident Contact
Incident Contact
Information Line
Phone: 209-533-5151
Fire Unit Information
Central California District
Bureau of Land Management
5152 Hillsdale Circle
El Dorado Hills, CA 95762