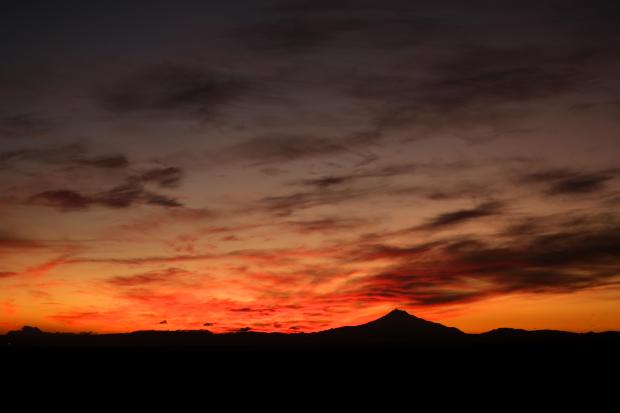 Lightning sparked the Lionshead Fire, which began August 16, 2020, in Lionshead Canyon on the Confederated Tribes of Warm Springs Reservation approximately 14 miles west of the Warm Springs community.
An historic windstorm arrived in the area on Monday, September 7, rapidly spreading the fire west onto the Willamette, Deschutes and Mt. Hood National Forests.
The Lionshead Fire has heavily impacted several communities in the Santiam drainage and Breitenbush area, including the loss of 264 resident homes in Detroit. Highly valued natural and cultural resources were also threatened.
Basic Information
Incident Type:
Wildfire
Cause:
Lightning
Date of Origin:
Sunday August 16th, 2020 approx. 10:45 PM
Location:
Lions Head Canyon
Incident Commander:
Brian Gales,ICT2
Incident Description:
Wildfire
Coordinates:
44.723, -121.679
Current Situation
Total Personnel:
323
Size (Acres):
204,469
Containment:
46%
Estimated Containment Date:
Friday October 30th, 2020 approx. 12:00 AM
Fuels Involved:
Primary fuel type is timber with understory and litter.

The vast area of the fire, management styles, and sheer span across the cascade crest offer several subsets of fuel types and climate induced moisture levels. Eastern extremes are semi-arid pine with brush understory, transitioning west ward into subalpine, true-fir, and lodge pole pine with areas of heavy dead and down on the crest, then further transitioning with confer dominate closed canopy stands. Fuel moisture levels begin dry in the eastern most boundary and transition into west-side climate rainforest.
Significant Events:
Minimal,
Creeping,
Smoldering

Rain fall across the entire fire area will keep fire activity minimal.
Planned Outlook
Planned Actions:
Seek opportunities to limit resource damage while carrying out suppression repair, mop up, and patrol work. ODOT will continue hazard tree mitigation on Highway 22 through the use of flaggers.
Projected Incident Activity:
12 hours: Moist conditions will maintain minimal fire activity.

24 hours: Drying trend begins, allowing fuels to dry again. Previous precipitation and moist conditions will keep fire activity minimal before conditions improve enough for fire activity to resume.

48 hours: Drying trend will allow for increased smoke production from interior consumption of stump holes and other large fuels that remain. Fire expected to remain inside of established control lines.
Remarks:
A COVID Advisor is on site to assist in managing COVID mitigation measures.
Weather Synopsis
Weather Concerns:
Clear skies with light wind aloft was the theme for the day. After a very cold start to the day (20s and 30s), temperatures warmed into the 50s and lower 60s. Afternoon humidities of 30 to 40 percent were observed across the fire region.

An upper ridge will continue off the coast of California and Gulf of Alaska for the next 7 to 10 days. This allows the storm track to drop into the Pacific Northwest bringing a mention of light rain showers to mainly the westside of the fire beginning Friday night and lasting through the weekend. Friday is still expected to be the warmest day of the next several days with temperatures nearing 60 degrees at 5000 feet with lower elevations warming to near 70 to lower 70s. Winds aloft will remain westerly around 15 mph with gusts up to 20 mph.
Incident Contact
Incident Contact
Warm Springs Agency
Email: 2020.Lionshead@firenet.gov
Phone: 541-553-2004
Fire Unit Information
Warm Springs Agency
Bureau of Indian Affairs
1233 Veterans Street
Warm Springs, OR 97761