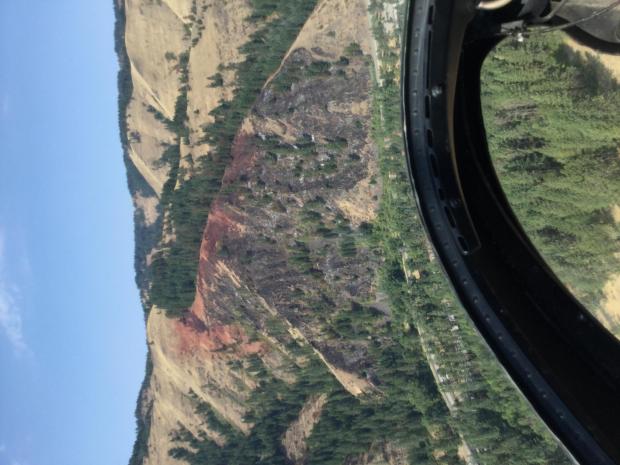 Because many fires in the Meacham Complex South Branch are now out or contained and in patrol status, effective 6:00 a.m., August 30, Mike Almas' Northern Rockies Team 3 returned management of the Meacham Complex South Branch back to the local, responsible agencies, including the Umatilla National Forest, Oregon Department of Forestry, the Confederated Tribes of the Umatilla Indian Reservation, and the Bureau of Indian Affairs.

Mike Almas' Incident Management Team 3 will continue to manage the Rattlesnake Fire as part of the Meacham Complex North Branch until further notice.  Rattlesnake Fire information can be found at: https://inciweb.nwcg.gov/incident/7069/.
Basic Information
Incident Type:
Wildfire
Cause:
Lightning
Date of Origin:
Wednesday August 19th, 2020 approx. 12:52 PM
Location:
Hager Ridge, 20 miles east of Mission, Oregon
Incident Commander:
Walla Walla Ranger District
Incident Description:
Complex
Coordinates:
45.728, -118.263
Current Situation
Total Personnel:
5
Size (Acres):
268
Containment:
100%
Significant Events:
All resources were released from the fires. The Walla Walla Ranger district will continue to patrol the fires and utilize the infrared camera to make sure fire perimeters remain secured. Smokes may still be visible in the interior of the fire areas.
Planned Outlook
Projected Incident Activity:
Incident Contact
Incident Contact
Darcy Weseman
Email: darcy.weseman@usda.gov
Phone: 541-278-3722
Fire Unit Information
Umatilla National Forest
U.S. Forest Service
72510 Coyote Road
Pendleton, OR 97801