Last Updated:
2 months ago
Incident #:
2020-CACDF-ff4d7735-a5d6-452f-8775-3b208eb046b2
Fire Start:
Sunday, August 16, 2020 2:56 PM PDT
Fire Unit:
California Department of Forestry and Fire Protection
Resources:
0 Helicopters, 1 Engine, 0 Dozers, 0 Water Tenders
Dispatch Notes:
This fire is approximately 98% contained.

RIVER FIRE UPDATE 9/03/20 7 PM

Firefighting efforts along with improved weather conditions continue to reduce fire activity. Firefighting crews continue to patrol and mop up inside the fire's perimeter.

Fire personnel resources are beginning to return to their respected Units or reassigned to other incidents.

For information on how you can prepare for wildfire please visit Ready for Wildfire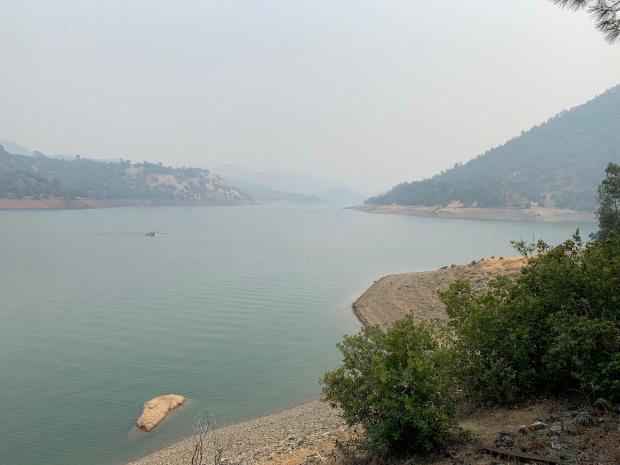 BLM-managed public lands within the Central Coast Field Office jurisdiction are included in the acres burned by the River Fire located southeast of Salinas in Monterey County. 

Updates: This is not a federal incident, and is being managed by an Incident Management Team, which is also in command of the Carmel Fire, for the CalFire San Benito-Monterey Unit. For the latest information on the River Fire, please visit https://www.fire.ca.gov/incidents/2020/8/16/river-fire/, or follow #RiverFire on Facebook at https://www.facebook.com/CALFIREBEU. 

Fire Restrictions: Public lands managed by the BLM Central Coast Field Office are under fire restrictions, which include a temporary limitation on target shooting: https://www.blm.gov/press-release/blm-central-coast-field-office-issues-seasonal-fire-restrictions. An interactive map and listing of fire restrictions throughout BLM California is available at https://go.usa.gov/xmUEG. To learn how you can do your part to prevent wildland fires visit www.readyforwildfire.org. 
 
For an explanation of fire terminology, visit the National Wildfire Coordinating Group Fire Terminology Glossary at: https://www.nwcg.gov/glossary/a-z.
Basic Information
Incident Type:
Wildfire
Cause:
Lightning
Date of Origin:
Sunday August 16th, 2020 approx. 02:30 PM
Location:
Five miles southeast of Salinas in Monterey County.
Incident Commander:
CalFire
Coordinates:
36.563, -121.64
Fuels Involved:
Chaparral (6 feet), tall grass (2.5 feet) and hardwood trees.
Incident Contact
Incident Contact
Public Information
Phone: 925-532-5455
Fire Unit Information
Central California District
Bureau of Land Management
5152 Hillsdale Circle
El Dorado Hills, CA 95762
Dispatch Contact
California Department of Forestry and Fire Protection
| Sacramento, CA
Website:
http://calfire.ca.gov/