Greenhouse
FIRE
5,146
acres
10.3 mi
NNW of Elmer City, WA
100%
contained
This fire is no longer active
Last Updated:
12 months ago
Incident #:
2020-NWCG-6885
Fire Start:
Thursday, July 23, 2020 7:40 AM PDT
Current Weather
Fire Growth Potential
Fire Weather Forecast
Incident Overview Updated: 12 months ago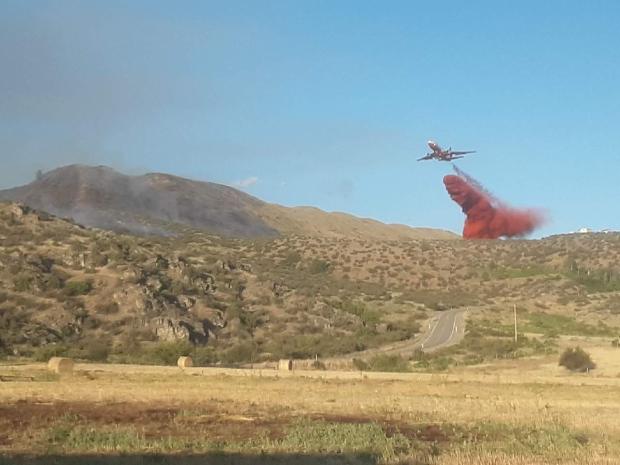 The Greenhouse Fire started on July 23, 2020 on land managed by the Colville Confederated Tribes.  The fire is located east of Columbia River Road, west of Hwy 155 and north of Nespelem, Washington.  It is burning in tall grass, sage, bitter brush and timber.  The cause of the fire is under investigation.
Basic Information
Date of Origin:
Thursday, July 23, 2020 2:40 PM PDT
Location:
1 mile SW of Nespelem, Washington
Incident Commander:
Adam Bearcub
Coordinates:
48.136, -119.038
Current Situation
Estimated Containment Date:
Friday, July 31, 2020 12:00 AM PDT
Fuels Involved:
Short Grass (1 foot), Timber (Grass and Understory), and Brush (2 feet).

Primarily burning in grass and grass/shrub fuels (GR2/GS2) occupy lower elevations. Some patchy, scattered timber with litter (TL8) at higher elevations. Measured live fuel moistures of 100% in local area. Grass fuels are fully cured. All fuels are dry, with local ERC nearing 90th percentile conditions.
Significant Events:
Minimal smoldering.

Minimal interior isolated fire activity that is confined to higher terrain in shrub fuels and timber litter.
Planned Outlook
Planned Actions:
Cold trial, mop up lines. Patrol around structures. Patrol critical areas.
Projected Incident Activity:
12 hours: Minimal fire activity. Very hot and dry.
Weather Synopsis
Weather Concerns:
Excessive heat warning through Friday night. High temperatures over 100 in the forecast, threat of dry thunderstorms Thursday night into Friday, and Friday night into Saturday morning. Pre-then-post front wind potential next couple of days.
Incident Contact
Incident Contact
Fire Information
Phone: 0000000000000000
Fire Unit Information
Colville Agency
Bureau of Indian Affairs
Washington
Nespelem, WA 99155