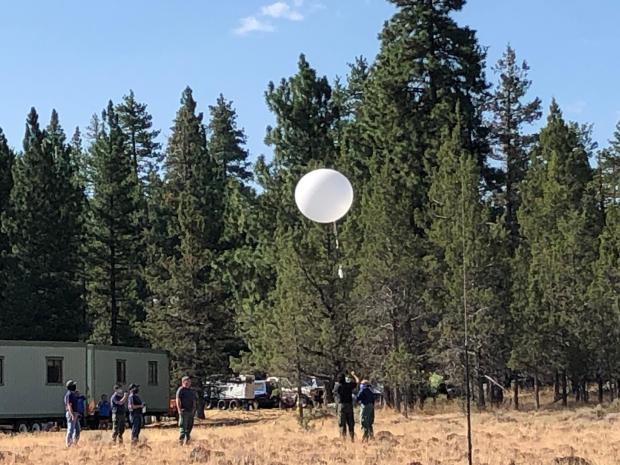 ·No further updates will be provided for this incident unless an unexpected increase in fire behavior dictates otherwise·

The Modoc National Forest would like to thank CAIIMT12 for their excellent service in containing these fires while also insuring the health and safety of everyone involved

  

On July 22, 2020 Firefighters from the Modoc National Forest began responding late in the evening to several reported lightning fires. These lighting fires started after a series of strong thunderstorms moved through the area. While most fires on the Modoc National Forest have been kept relatively small with swift and decisive containment efforts, some have grown in size. 
On July 24, 2020, California Interagency Incident Management Team (CAIIMT12) assumed command of the July Complex to manage three active fires on the Modoc NF.
These fires are:
Caldwell Fire, near Caldwell Butte southeast of the Lava Beds (T45N R4E Sec35), the Caldwell fire is burning in an area that has not seen fire in over 40 years, and is now dense with Ponderosa and Lodgepole Pine stands. After several days of significant fire behavior and growth, the Caldwell fire is now 80,859 acres and 94% contained. Allen Fire, (T41N R8E Sec30) & Dalton Fire, (T45N R8E Sec16), fire crews have established containment line around both fires and are now engaged mop up and suppression repair. The Allen fire is 1,035 acres and 100% contained, as the Dalton fire is 1,367 acres and 100% contained.

There is high demand for resources in Northern California due to multiple fires. With successful containment of the July Complex fires, some equipment and personnel have been released to support those fires. Fire managers continue to prioritize firefighter and public safety, while protecting values at risk. Life safety will always remain the number one priority. COVID-19 mitigations are being taken to limit exposure risks to firefighters and the public, per CDC guidelines.

Since the start of the Caldwell, Allen, and Dalton Fires, downdraft winds from passing thunder cells have caused unpredictable and erratic fire behavior. Until recently, the Caldwell fire was active each day, with smoke visible from all directions in the late afternoon. Currently, smoke from interior pockets of unburned fuel within the Caldwell fire continue to burn and produce intermittent periods of smoke. In other portions of the fire, areas continue to smolder well inside the containment perimeter.

The current incident management team will transfer command back to the Modoc National Forest August 7 at 6 a.m.  Fire crews continue to work with heavy equipment for suppression repair. To learn more about this link: https://arcg.is/1eDaay1

 

Medicine Lake recreation facilities will re-open to the public Friday August 7, 2020 at 2pm

 
Basic Information
Incident Type:
Wildfire
Cause:
Lightning
Date of Origin:
Wednesday July 22nd, 2020 approx. 10:15 AM
Location:
Tule Lake, Lava Beds National Monument, Medicine Lake, CA
Incident Commander:
CAIIMT12
Incident Description:
Wildfire
Coordinates:
41.699, -121.477
Current Situation
Total Personnel:
255
Size (Acres):
83,261
Containment:
97%
Estimated Containment Date:
Saturday August 22nd, 2020 approx. 12:00 AM
Fuels Involved:
Dry Tall grasses (2.5 feet), Brush (2 feet), and Timber (consisting of litter and understor). Wide range of fuels across the area are heavily drought stressed.
Significant Events:
Behavior: Minimal, creeping, smoldering. Events: Continued mopping up, rehabbing and suppression repair. Interior stumps and hot spots may continue to smoke.
Planned Outlook
Planned Actions:
Improve existing line. Continue suppression repair on Caldwell and Allen Fires.
Projected Incident Activity:
Anticipated minimal fire activity. Suppression repair continues.
Remarks:
Modoc National Forest Incident Management Organization will assume command of this complex at 6am on Friday 8/7/2020
Weather Synopsis
Weather Concerns:
Today was cooler with temperatures in the upper 70s, breezy with humidity at about 30%. Friday will be much the same as Thursday.
Incident Contact
Incident Contact
July Complex Info
Email: mdffireinfo@gmail.com
Phone: 530-233-8847
Hours: M-F 8:00am-5:00pm
Fire Unit Information
Modoc National Forest
U.S. Forest Service
225 W. 8th St
Alturas, CA 96101