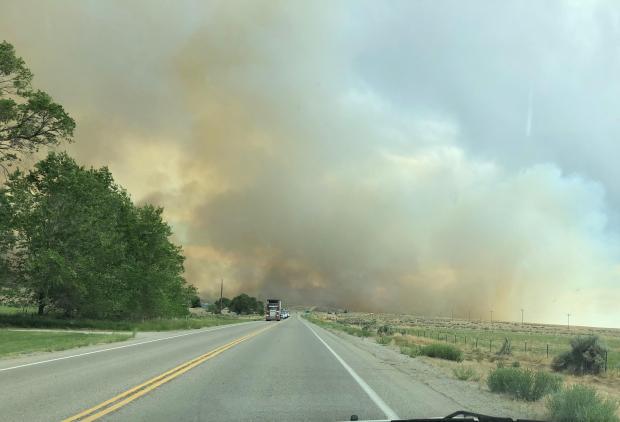 The approximately 8,268-acre Brown Fire, south and east of Lund, Nev. is 99-percent contained with full containment expected this evening (Tuesday, June 30). The fire was first reported shortly after 3 p.m., Wednesday. The cause is unknown.
Basic Information
Incident Type:
Wildfire
Cause:
Unknown
Date of Origin:
Wednesday June 24th, 2020 approx. 03:00 PM
Location:
Up to and south of the town of Lund, Nevada along Highway 318.
Incident Commander:
Jose Contreras, Type 4 IC
Incident Description:
Lund, Nevada
Coordinates:
38.833, -114.988
Size (Acres):
8,268
Containment:
99%
Estimated Containment Date:
Tuesday June 30th, 2020 approx. 06:00 PM
Fuels Involved:
Grass, brush and timber
Significant Events:
Minimal smoldering
Planned Outlook
Planned Actions:
Monitor and patrol all fire established fire lines and put out any observable interior smokes.
Projected Incident Activity:
Monitor and patrol all fire established fire lines
Remarks:
Monitoring status
Weather Synopsis
Weather Concerns:
None
Incident Contact
Incident Contact
Chris Hanefeld
Email: chanefel@blm.gov
Phone: 775-289-1842
Hours: M-F 8-2 SS 8-10
Fire Unit Information
Ely District Office
Bureau of Land Management
HC 33 Box 33500 Ely NV 89301-9408 Nevada
Ely, NV 89301