Walker
FIRE
1,455
acres
26.8 mi
ENE of Stockton, CA
80%
contained

Last Updated:
5 months ago
Incident #:
2020-CACDF-55a8e286-c088-45dc-8010-5c604dba3b69
Fire Start:
Tuesday, June 16, 2020 9:58 AM PDT
Fire Unit:
California Department of Forestry and Fire Protection
Dispatch Notes:
This fire is approximately 80% contained.
Current Weather
Fire Growth Potential
Fire Weather Forecast
Incident Overview Updated: 5 months ago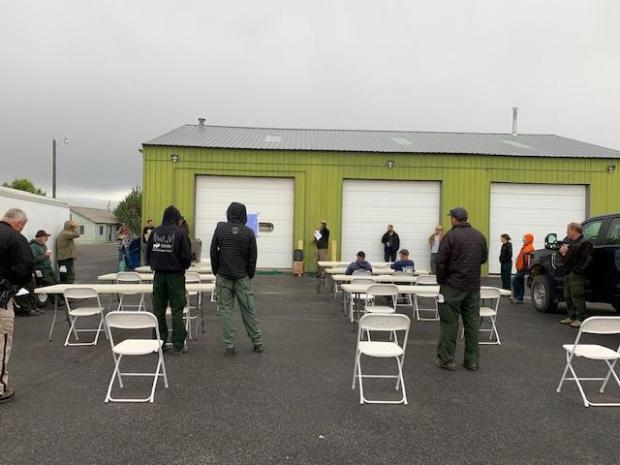 BLM public lands managed by the Mother Lode Field Office have been impacted, however this is not a Federal incident. This fire is being managed by the CalFire Tuolumne-Calaveras Unit.

For the latest information, please visit https://www.fire.ca.gov/incidents/2020/6/16/walker-fire/. 
Basic Information
Incident Type:
Wildfire
Coordinates:
38.088, -120.74
Incident Contact
Incident Contact
Serena Baker
Email: sbaker@blm.gov
Phone: 916-941-3146
Fire Unit Information
Central California District
Bureau of Land Management
5152 Hillsdale Circle
El Dorado Hills, CA 95762
Dispatch Contact
California Department of Forestry and Fire Protection
| Sacramento, CA
Website:
http://calfire.ca.gov/