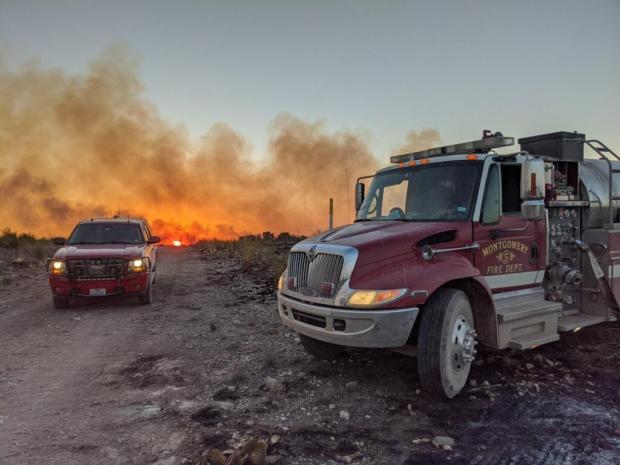 The Holcombe Road Fire in Crockett County started on April 19, 2020. Crockett County fire department initially responded to the fire and requested assistance from Texas A&M Forest Service, who joined the county in a unified command.
On the first day, fire behavior was very active with short runs and torching juniper. The local VFD was accompanied by 1 dozer and 1 utv from Fort Stockton and 1 dozer and 1 type 6 engine from San Angelo. Additional resources were ordered and scheduled to arrive the morning of 4/20.
Initially estimated 700 acres with 0% containment.
Additional information will be posted in the news tab.
Basic Information
Incident Type:
Wildfire
Date of Origin:
Sunday April 19th, 2020 approx. 03:00 PM
Location:
Crockett & Val Verde Counties
Incident Commander:
Lone Star State Type 3 IMT - Shane Crimm
Incident Description:
Fire Is 100% Contained.
Coordinates:
30.29, -101.5
Size (Acres):
25,958
Containment:
100%
Incident Contact
Incident Contact
Robyn Griffith
Email: rgriffith@tfs.tamu.edu
Phone: 325-213-1643
Hours: 24/7
Fire Unit Information
Texas A & M Forest Service
Texas
College Station, TX 77845