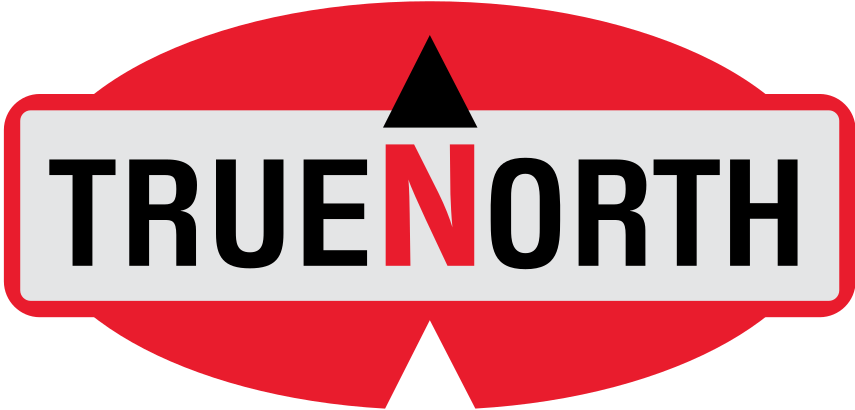 ABOUT TRUE NORTH GEAR
As a designer and manufacturer of gear created for wildland and structural firefighters, True North embraces its mission of making tough tools for tough jobs. In 1992, founder and CEO Alyx Fier, an outdoor enthusiast, began experimenting with innovative gear designs in his garage. Through his connection to the outdoor community, he learned that equipment used by wildland firefighters were frequently failing to meet specific job needs. The outcome of poorly designed gear often resulted in the decreased performance, safety and comfort of wildland fire crews. Seeing an opportunity to create products that mattered, Alyx turned his attention to providing solutions through intelligently-designed packs and gear bags for firefighters and first responders alike.

Nearly three decades later, True North Gear has grown into a multi-brand company that distributes ISO 9001 registered products throughout the world. From their start with packs and bags to an expanded offering of wildland clothing for men and women, radio harnesses, duffels and more, True North never strayed far from its roots. The company has remained a family-owned business that focuses on the specialized needs of firefighters, and is still headquartered in Seattle, Washington just a few miles down the road from where it all started.
WORKING TOGETHER TOWARD A COMMON GOAL
An important aspect to True North's mission is to offer tools that make the jobs of firefighters more efficient and comfortable. Where FWAC comes in is to provide a wildfire map that delivers real-time critical, and potentially life-saving information to the same firefighters. Working together toward the common goal to help improve the efficiency of our firefighters is where the true strength of the True North—FWAC partnership comes from as they are provided the necessary tools to aid in wildfire mitigation.

Additionally, both True North and the Fire, Weather & Avalanche Center were founded in and are native to the west coast which is a hot spot for wildfires in the US during the dry summer months. This allows for a better understanding of the immediate needs of local crews fighting wildfires and allows the partnership to work proactively to provide any urgent needs. Where FWAC provides the critical information, True North manufactures the critical equipment. Learn more about the partnership.
MORE ABOUT TRUE NORTH PRODUCTS
True North makes products centered around equipping and protecting those who protect us—that's why their motto is "Tough Tools for Tough Jobs". Included in their catalog are packs designed specifically for wildland firefighters, radio harnesses, clothing for wildland firefighters, accessories and more. They also produce several products that cater to structural firefighters. In addition to their fire products, their sister brand, DragonWear®, is well-known in the public utilities industry for making high quality flame-resistant workwear. To learn more about True North Gear, their products, and their mission as a company, visit their website at www.truenorthgear.com or follow them on Instagram (@truenorthgear).
DragonWear designs and manufactures technical, performance-based FR and arc-resistant clothing and gear for the fire, utility and industrial safety markets. Primary to the fire market, DragonWear premium next-to-skin and outerwear garments are trusted and worn by wildland firefighters for their flame-resistant protection, warmth, and comfort. To learn more about DragonWear products and mission, visit their website at www.truenorthgear.com or follow them on Instagram (@dragonwear_fr).
The Pack Shack is the newest member of the True North Gear family. Since 1985, they have proudly served the wildland and structure fire communities by creating quality made-to-order wildland packs, gear bags and accessories. In 2020, True North Gear purchased The Pack Shack and carries the legacy on by continuing to offer premium, durable gear at a great value for the customer. To learn more about The Pack Shack products and mission, visit their website at thepackshack.com or follow them on Instagram (@the.pack.shack).